Nieuwe Kerk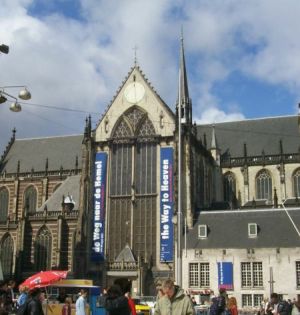 The Nieuwe Kerk is located on the Dam Square next to the Royal Palace. It's famous for it's Great Organ (1645), gilded cherubs, stained glass and incredible carved wooden pulpit. Construction began in the 14th century, and was completed in the 1650's. Often used for special exhibits, small fee charged.

Note: Located on the Dam Square, the Nieuwe Kerk hosts a range of exhibits and is a work of art in itself.

0 comments below
The comments are owned by the poster. We aren't responsible for their content.

Page Generation: 0.04 Seconds