Golden Gate Park, San Francisco
Hippie Hill Drum Circle in Golden Gate Park.


Golden Gate Park is a fine place to visit on a sunny day in San Francisco. The largest man-made park in the world, it contains a number of popular attractions.

The recently updated de Young Museum houses a great selection of art from around the world.

The beautiful Japanese Tea Garden is a serene place to relax, when it's not full of visitors.

The Botanical Gardens is a wonder with more than 6000 species of plants from all over the world, divided by region, including a spectacular cactus garden.

The Conservatory of Flowers, sheltered in a Victorian glass greenhouse, is home to thousands of plants, many rare, from around the world.

Nearby is Hippie Hill where hippies gather every afternoon for a drum circle. Hippy Hill isn't marked on maps but it's very close to the Conservatory, just behind the tennis courts. If you come down Haight Street to the park, and walk thru the park (following the hippies) you'll find it easily.

There's also Stow Lake, where you can rent a boat, a childen's playground, Dutch windmills and miles of paths to walk, jog or bicycle.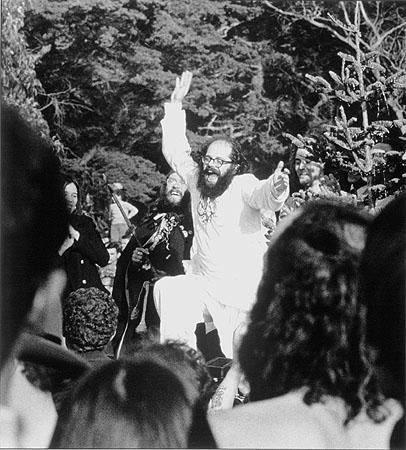 Allen Ginsberg at Human Be-In 1967


Golden Gate Park is also where many transformative events occured in the 1960s, including the first Human Be-In, and numerous concerts by the Grateful Dead and other Bay area rock bands.

0 comments below
The comments are owned by the poster. We aren't responsible for their content.

Page Generation: 0.03 Seconds