Flowers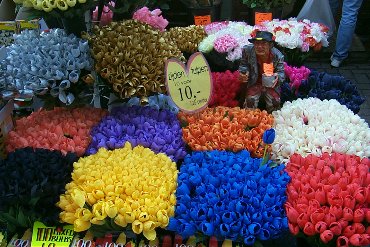 Holland has the most successful flower industry in the world.  They ship daily by jet to everywhere.  In the spring you can tour the bulbfields south of Haarlem, or visit the beautiful gardens of Keukenhof park, or see the world's biggest flower auction in Aalsmeer, or just stroll through the Bloemenmarkt of Amsterdam.  Whether or not you decide to bring back or ship home tulip bulbs, the displays of flowers in any of these places is beautiful to behold.

Note: Holland is famous for it's tulips, and their flower industry is the world's most successful.
Flowers
0 comments below
The comments are owned by the poster. We aren't responsible for their content.

Page Generation: 0.03 Seconds