Kroller-Muller Museum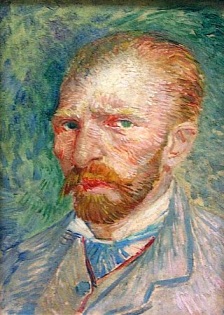 A great day trip from Amsterdam especially on a sunny day, is the Kroller-Muller Museum.  Possibly the best museum in Holland, it has a splendid setting. It's located inside the Nationaal Park de Hoge Veluwe, a nature preserve an hours drive from Amsterdam. Since cars are banned from the park, you must either take a bus to the museum or you can ride one of the many free bikes available, or have a pleasant walk. The park is graced with miles and miles of wonderful bike paths, foot paths and horse trails.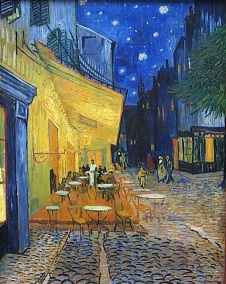 The highlight of the museum is a great collection of 278 paintings by Vincent Van Gogh, including those pictured here.  The corridors are also filled with works by Picasso, Manet, Matisse, Mondrian and many more. Behind the museum is the 27 acre sculpture garden, filled with statuary and sculptures from this century.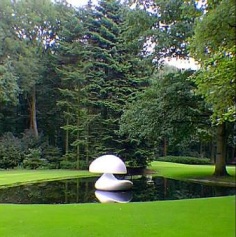 Some of the pieces are huge, others light as a feather and floating around on reflecting ponds. The colors, the textures and the shapes are truly amazing. Plan on bringing a picnic lunch and enjoying a wonderful day of culture and art in a wooded park.
Kroller-Muller Museum
0 comments below
The comments are owned by the poster. We aren't responsible for their content.

Page Generation: 0.02 Seconds