Get Stoned in Amsterdam!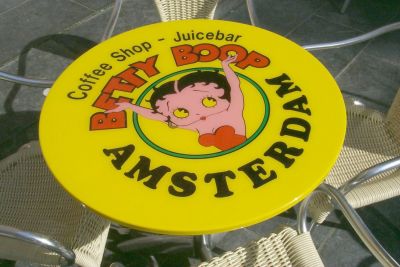 So you've heard that the Dutch are tolerant towards the recreational use of soft drugs. Now you want to find out more about the Dutch Coffeeshop Scene. Well you can take a look at our Coffeeshop Reviews and find that cool place with the right combination of music, ambiance and of course great smoke. But you might also want to read our Cannabis Smoking Tips which warn you about the effects and offer suggestions should you do too much.


Yes folks, marijuana joints come in colorful packages with bar codes and recycling labels, now available in Dutch Coffeeshops, and soon coming to a store near you???
If you need some paraphernalia, check out our Headshop Reviews. For some seeds or clones to grow your own, our Grow Shop Reviews will be very helpful. And if you want to check out other natural psychedelics like mushrooms, peyote and salvia divinorum visit our Smart Shop reviews.
If you're curious about the drug laws in Holland and why they're so liberal, visit Amsterdam's Drug Policy page. I guarantee you'll discover what a socially healthy attitude towards drugs entails. Every drug czar, DEA agent, and politician should read this and learn.
We also recommend Hippyland's Drug Page with links to the best sites to learn more about all types of drugs.

Note: If you've ever wanted to smoke cannabis out in the open, without fear, you're welcome here. The world's best selection of marijuana and hashish are awaiting your enjoyment.
Get Stoned in Amsterdam!
0 comments below
The comments are owned by the poster. We aren't responsible for their content.

Page Generation: 0.03 Seconds