Hartjesdag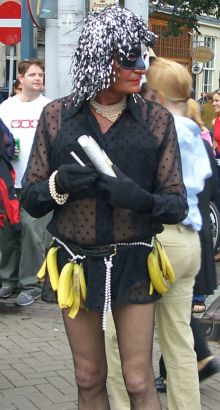 The annual Hartjesdag parade harkens back two centuries when one day a year, the local people were allowed to hunt deer on a large private estate. A public feast would follow, with lots of drinking, music and dancing.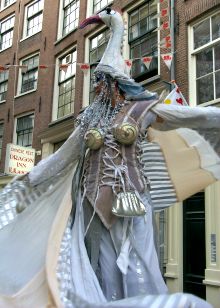 Today, it's pretty much the same, including a public brunch, a speech by the mayor, some street theater, music, lots of drinking, and oh yes, a parade with drag queens and drag princes.
The parade was short with maybe fifty participants, mostly women in a Brazilian band, and not so many drag queens and princes as you would expect from Amsterdam. Perhaps many were still recovering from the Gay Pride weekend the week before.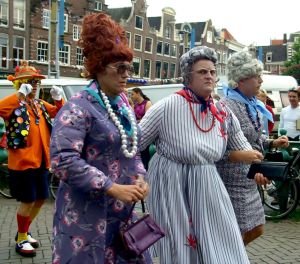 But the audience was enthusiastic, the music lively, and the streets were packed with tourists and locals enjoying the day in the Red Light District. It seemed every restaurant and cafe had all their tables out on the Zeedijk which added to the festive atmosphere. Lots of impromtu booths in front of doorways were selling lompia, curries and other asian specialties.
Hartjesdag
0 comments below
The comments are owned by the poster. We aren't responsible for their content.

Page Generation: 0.02 Seconds