If you still have not decided as to where you can go for your
budget holidays to Spain
, you should consider visiting the beautiful paradise of Calpe. Because of its geographic location, you and your family, especially the kids can do so many fun activities here. Not only that, since it is strategically placed in the center of many markets and restaurants, you can do shopping and dine in authentic European restaurants without spending much. Indeed, this place is one of the best tourist destinations in Spain.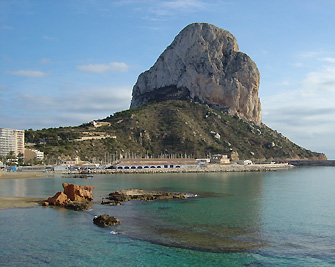 Piñon de Ifach and Port
Between Valencia to the north, and Alicante to the south, the town of Calpe is dominated by the almost 800 foot tall 'Piñon de Ifach,' or the rock of Ifach. The rock itself juts out into the sea as imposingly as does Gibraltar, and is a beautiful protected mountain wilderness area.