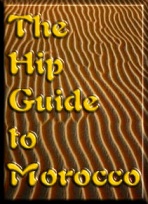 Shopping in Morocco

Shopping in Morocco is a unique experience. No visit to Morocco would be complete without visiting a medina in one of the cities like Fez or Marrakech. Visiting Morocco's medinas should be fun, so read about bargaining on our Tips Page to learn how to get the most enjoyment out it.

Unlike the western world's retail shops, the Morocco shopping trip usually involves visiting an old medina where there are various souks. Each souk specializes in a certain type of product, like clothing, jewelry, food or carpets. Of course nowadays most souks overlap, and some medinas don't partition at all.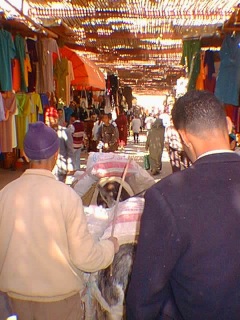 Fez Medina
You should arrange a guide through your hotel or the tourist office if you're going to one of the bigger medinas (Fez or Marrakech). For smaller towns, you should be able to find your way around without a guide. Make sure he speaks your language fluently. For more info on guides, see our Tips Page. He will be able to show you the sights, give you some history and orient you to the medina.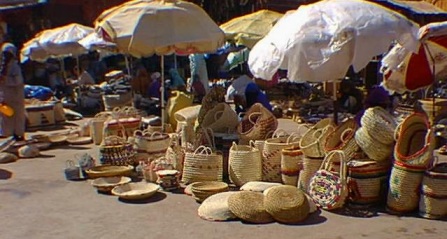 Marrakech Souk
For your first trip to the medina, bring a minimum of money (always carefully concealed). Just window shop, or buy some small items. Remember if you ask for a price you should be prepared to buy it! The Moroccan shop keepers are very shrewd and will sell you almost anything whether you want it or not! Sometimes you just have to say NO! over and over again.
Once you've been through the market and seen the range of items and hopefully found a few things you want, you can return the next day, without a guide (no commission) to bargain. Remember that the opening price will be at least twice as much as you should pay (it can even be ten times as much!). If you're not sure what you should pay for something, go to a fixed price store. There you'll get an idea of the price range. If you have lots of money and don't mind getting ripped off, then you won't bargain and you'll make it harder for the next tourist to get a decent deal!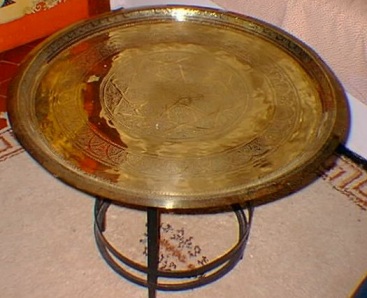 Copper Tray
What to buy? Morocco is famous for it's crafts including handmade wool carpets, kilims, and weavings. Woodwork, jewelry and copper are also good bargains. Clothing ranges from heavy Berber burnooses to lighter Jallabas to beautiful scarfs. Food items include olives and spices.
Moroccan Carpets
Buying a Moroccan carpet can be one of the more pleasurable shopping experiences. You should first visit one of the larger shops where you can see a range of quality and styles. Carpet designs are extremely varied so look for something that pleases you and will look good at home. The variety is endless. Quality is a very important issue especially where price is concerned.
The Berber carpets are the most famous. These are usually handmade, with naturally dyed wool. Colors range from bright and cheerful to subdued to faded. Some carpets are older, and some are antique.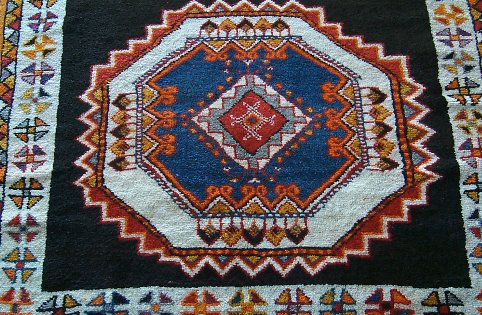 Fine Berber Carpet with natural dyes
Fez carpets are very densely knotted, of excellent quality, with intricate patterns. They are also the most expensive. These will always have a tag indicating the quality.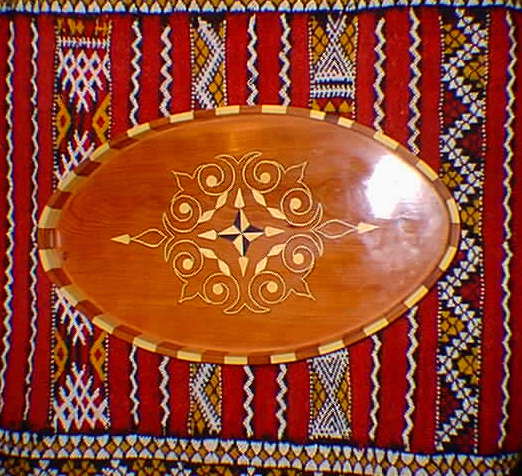 Wool and Silk Kilim with
Platter made from Thuya wood, Lemon and Ebony
Kilims are beautiful rugs that are much cheaper to buy. They are made of wool or silk or a combination. They make great wall hangings.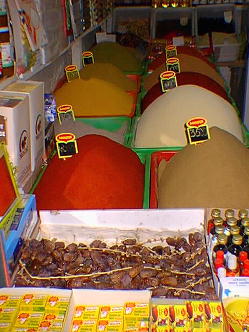 Spice Store
Food and Spices
In general all food in Morocco is suspect. Unless it's been packaged by a large corporation, like Dannon yogurt (which is rarely refrigerated in Morocco), you take your chances. Unless it's something well preserved you probably won't want to take it home. The best thing to buy to remember the food (no imodium doesn't count) is Moroccan spices. Every medina has a few spice shops and you should visit one just to see and smell the variety. There are various spice mixes you can buy. We found the overall spiciness of Moroccan food to be bland to our jaded taste buds. It's certainly spicier than European food but doesn't match Mexican or Thai food for heat.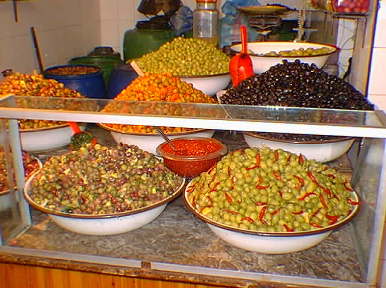 Olive Store
Moroccans love their olives and export a huge amount. They come in many flavors with the sour, lemony kind being most popular. Olives are served with most meals and as part of Tagines and Couscous dishes. We enjoyed the variety, particularly the garlic and wine flavored olives. However we found the quality and consistency of olives throughout Morocco to be unreliable. Then again we were used to Spanish Olives which were always great!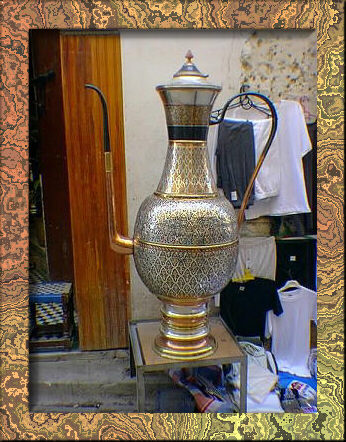 Beautiful Metalwork - Fez
Metalwork
Morocco is famous for it's copperwork, especially round platters. But you can find an infinite variety of goods made from metal. Copper, silver, bronze are all worked into intricate Islamic patterns on just about everything. Quality jewelry is a little harder to find, but good craftmanship is usually a bargain.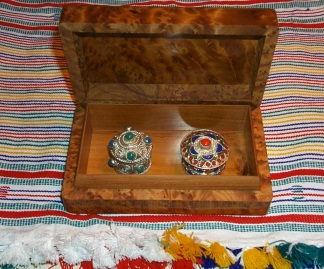 Fragrant Thuya wood box with decorative
metal boxes and colorful Moroccan cloth
To Purchase a similar box or
other Thuya wood products check out
Mediterranean Accents' website
Woodwork
Moroccans do some very nice woodworking. Particularly attractive is the Thuya wood from Essaouira. The wood has beautiful burls and a very strong scent. It is often inlaid with silver or other woods. You can pickup small to large boxes, bowls, carvings, chess sets, even furniture. We recommend you buy Thuya wood in Essaouira from the craftsmen who make it, if you are journeying that way.
Clothing
Moroccan clothing can seem very practical and fashionable during your visit. If you find that you didn't prepare for the climate or customs you might pickup a jallaba or burnoose. Hats are very important in the sunny weather and straw hats are very cheap. Colorful scarves are usually a bargain. Decorative leather and fabric vests are a popular items for men. Beware of Moroccan leather. It may look good, but often the quality and tailoring are quite poor! Just remember that what seems fashionable in Morocco might not make it out of your closet back home! Modern Moroccans prefer western style clothes, but you'll find these more expensive here, and the selection limited.
Hashish
We don't advocate the purchase or consumption of hashish in Morocco. All cannabis products are illegal and breaking the law puts you at risk of doing time in a Moroccan prison. Not a pleasant thought!
However, if this is something you choose to do, be careful! The person who sells you hashish might turn you in for a reward. Also they might just rip you off. If you plan on heading to the Rif Mountains please read about our experiences - Kif in the Rif.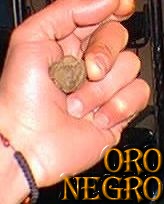 That said, hashish is readily available throughout Morocco. Morocco is the world's largest exporter of hashish and it is a leading source of foreign trade. It is far cheaper than you would pay in Europe or America (if you could find any!), ranging from 50 cents to $3 a gram (US), depending upon quality. The quality does vary and the really good stuff is much harder to find.
Moroccan attitudes towards smoking hashish vary by region. Obviously the most tolerant areas are where they grow kif. You should never smoke in public. It is a really bad idea to try to smuggle hashish yourself. Those who do, like the Dutch, have everything arranged and never touch it until it arrives safely. 'Nuf said!
Shipping
Most of the larger shops, and almost all carpet shops can arrange for your purchase to be shipped to your home. This is a good idea, as it's no fun carrying a lot of items around, but be careful. Most of the larger, more reputable stores can be trusted to ship you what you actually purchased. If you're worried you can just have them package the item(s) and bring it to the Post Office yourself. Be aware that the Post Office will open the package to inspect it before shipping, so you might have to repackage it again. The Poste does have several size boxes for sale but nothing large enough to put a carpet into. You can ship the package either ground or air with the much faster air service about 50% more and well worth it. My carpet arrived in five days (a 7000 mile journey) as opposed to a month or two.

All images, artwork and content
Copyright 1999, Hip Inc.