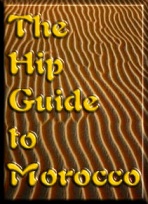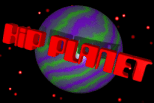 Moroccan Links

We scoured the net for the best Morocco sites. The following sites are in English. There is a dearth of websites actually located in Morocco. The high cost (the phone company is a monopoly) and governmental interference have keep Internet growth there to a minimum. We hope that will change in the future.
---
General Information Sites
The One and Only Morocco - A guided tour
Focus on Morocco - Very good comprehensive site.
Morocco: Virtual Tours of the Mahgreb - Another tour.
An Introduction to Morocco - Brief intro.
Moroccan Gateway - Lots of info and links to other sites.
Travel Information
U.S. State Department Advisory - check here before you go.
Royal Air Morocco - The official airline of Morocco
CIA Factbook - Read the inside scoop on Morocco
Moroccan Festivals - Events for visitors
Hotels In Morocco - Short list for business/upscale travelers
Currrency Converter - Find out what your currency is worth in Dirhams
Bo Voyages - Moroccan tour agency
Miftah Shamali - Excellent travel guide to Morocco
Music
Moroccan Music Site - The Catholic University of America's Moroccan Music and Singers Project
MoroccanMusic.com - Another tour of Morocco complete with indigenous music.
Lyrichord World Music - Two Moroccan recordings on cassette
Master Musicians of the Jajouka - Ancient Moroccan trance music
Photography
Journey to the Heart of Morocco - The Past and Present of Djemma El Fna, A Film - Produced and Directed by Steven Montgomery
Moroccan Cinematographic Center - Where to film your movie in Morocco.
Morocco Photo Diary - Includes some out of the way places!
The People
Berberexpo.com - Interesting portrait of the Berber people, their origins, weaving and symbolism with lots of photos.
Food
Moroccan Recipes - for the daring!
More Moroccan Recipes
Morocco menus and recipes
Shopping
Mediterranean Accents - Handmade Thuya wood products from Morocco
Berbere Imorts - Pottery and other items available from this store in LA.
Other Stories about Morocco
Two Weeks in Northern Morocco - follow an Englishman on his adventure.
Government
Welcome to the Kingdom of Morocco! - The Moroccan Government's website with search capability.
ArabNet-Morocco - Info about Morocco.
Places
The City of Fez website - what to do and where to stay in Fez
History
History of Morocco - a nice timeline
Morocco Historical Documents - Archives
The Moroccan Sahara - Historical information about the politics of the Sahara
Moroccan Web Pages
Morocco
Moroccan News
Morocco Today - Moroccan Online Newspaper
All artwork and content
Copyright 1999, Hip Inc.