London
Many foreign visitors to Britain never go further than London on their trip. There's a good reason for this. London is one of the greatest cities in the world, and there's so much to do and see here, there's little reason to venture beyond the city for those mainly seeking the cosmopolitan experience.
London is Britain's center of government, finance, publishing, art, music, shopping, fashion, dining, theater, museums, clubbing and more. Few places on the planet offer the diversity of options to the visitor as does London.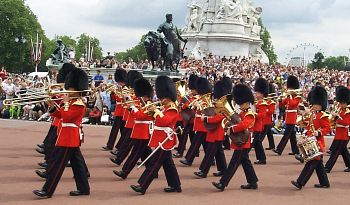 Changing of the Guard
Whether you're into such touristy sights as Buckingham Palace and Tower Bridge, such fine shopping as Harrods, art like that found in the Victoria and Albert Museum, ancient history in British Museum, the alternative Camden market, or perhaps the unrivaled club scene, you'll find it all in London.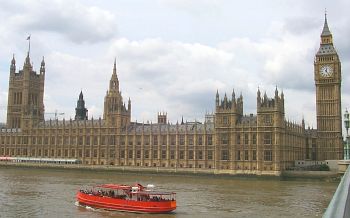 London is very spread out, running along the Thames River. Not far from the river are many of the biggest attractions including the Tower of London, Parliament & Big Ben, Covent Garden and the theater district, Canary Wharf, Battersea Park and more!
London's intense maze of narrow streets requires a good map to navigate. We recommend using the Tube (underground) to get around during non-rush hours as this is much faster than street traffic. There's also a variety of light railways and rail lines to take you longer distances to the suburbs. Buses, especially the Double Decker type are a great way to see the sights while slowly getting to your destination. Do get a Day Travelcard as this allows you unlimited travel on the tube, buses and rail transport within the city limits for 5 pounds.
Allow yourself at least two full days to explore London, with more days if possible. A week would be best to see most of the city in a leisurely fashion. Certain districts are very walkable, like Covent Garden, so plan on spending at least half a day in each area.
Your entertainment options in London are unlimited. With over 50 theaters (see our list!) showing world famous plays, you can't miss this opportunity. The music scene, as always, has an almost infinite variety including classical, pop, jazz, blues, rock, worldbeat, house, techno, alternative, folk, ethnic and much more. Much of the music is part of the club scene with over 100 clubs catering to London's diverse musical tastes. Cinema, dance, performance art and comedy (British humor is fabulous) round out, but in no way exhaust the options.
And of course, you won't go hungry in London! Today's restaurant scene rivals that of any other city in the world. Dining choices have expanded, almost every international cuisine is now represented in fine form. I was pleased to see the number of Asian restaurants expand from mostly Chinese to embrace, Thai, Vietnamese, Burmese, Indonesian, Malaysian and more. Even the old Indian restaurants are now experimenting with more unusual fare from various regions in their menus.
Since before the millennium, London's been on a big expansion plan, adding much more office space and public space to the inventory. Canary Wharf is one such area that has seen huge new office complexes rise along the Thames, adding more restaurants, bars and shops too. These are now trendy new watering holes for the tech set.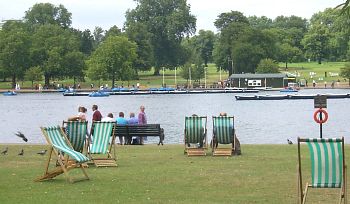 If the hectic pace of London gets to you, why not visit one of the lovely parks around the city to relax in a calmer, green milieu. There's over 8000 acres of park in London including the beautiful St. James park near Buckingham Palace, Hyde Park, the largest with public riding stables and the famous speaker's corner and Regent's Park which hosts the London Zoo.