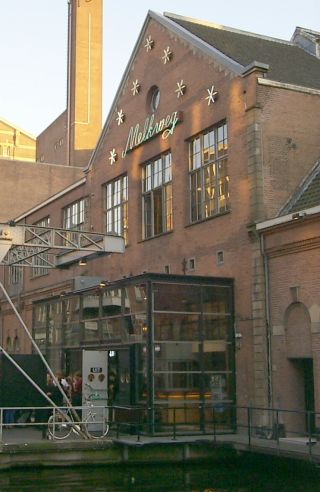 Once a dairy, the Melkweg or Milky Way plays host to a wide range of entertainment from world famous musicians to the Cannabis Cup.
Inside are two dance halls, a bar, cafe, photo gallery and cinema.
The films offered are from around the world, in their original languages, often with Dutch subtitles. This is a great place to see cult classics or modern masterpieces.
A small monthly membership fee is added to ticket sales.
Beware: The air inside can get hot and full of smoke at times. If you're sensitive, try finding a spot under the big ceiling vents for easier breathing.
Ticket office opens at 7:30pm
Lijnbaansgracht 234
Amsterdam
Phone: +31-(0)20-531-81-81