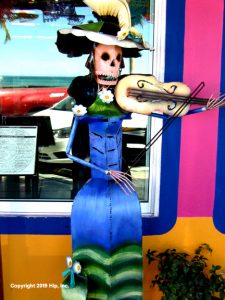 With two locations in La Paz, this traditional Mexican restaurant offers high quality meals at reasonable prices.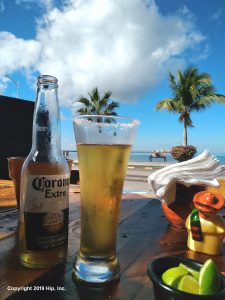 Ernesto, our waiter, was very friendly and spoke a bit of English. My meal of Tropical Chicken was a treat, chicken breasts stuffed with chipotle cream cheese and covered with Mango sauce. My friend had the Pez del Diablo, fillets with a spicy hot sauce. The meals were preceded by chips and salsas and a bowl of very good vegetarian lentil soup. Two for one margaritas are a good bargain here at about $5 US. The entire meal was under 500 pesos ($25 US).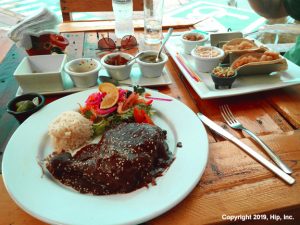 El Zarape offers excellent Oaxacan Mole, and of course great fish tacos. The mole is chocolaty and delicious with a kick of heat. The fish in the tacos is fried to perfection with a crispy coating that makes the tacos delightfully crunchy. You should also try their shrimp tacos, served with a very fine white sauce.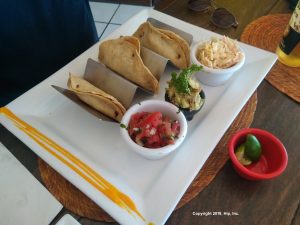 Most meals are accompanied by a green salad and rice. Of course they bring tortillas with every meal as well!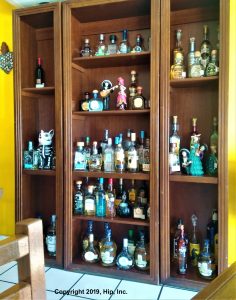 We have visited this thatch-roofed place quite a few times. They have an outstanding collection of rare and unusual Tequila in fancy bottles lined up on shelves in a beautiful display case. In one corner is a stack of sombreros for the customers to pose in selfies. On the walls there are examples of traditional Mexican folk art, some of which is on sale.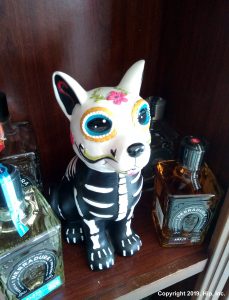 When friends arrived from the Netherlands for a diving tour, we took them to El Zarape to enjoy their excellent Sopa Azteca, which is finished with avocado and tortilla chips.
I do also recommend their Chilaquiles for breakfast. The serving is gigantic, there is enough for two persons on one plate!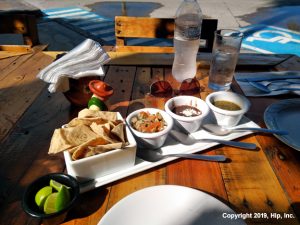 There is seating outdoors on the sidewalk, with colorful Mexican blankets as seat cushions; bigger tables inside on the ground floor, and upstairs there is an open air patio overlooking the Malecon, but that awaits us for another adventure.
El Zarape on the Malecon gets quite busy on Sundays for brunch, and holidays, when the locals all come out to enjoy a bit of fine seafood and Mexican traditional fare.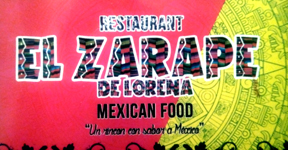 Open Tuesday through Sunday from 8 am until 11 pm. Local phone number is 612 129 6999 for reservations (only if bringing a large party).