Ronda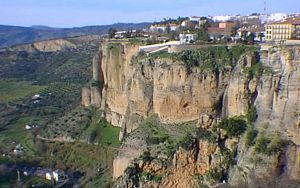 There are many interesting towns and villages throughout the Andalucian countryside. Ronda is a picturesque day trip (68K) from Marbella, and well worth a visit.
The road up into the mountains that surround Marbella is winding with breathtaking views. Take advantage of the turnouts to take a break, checkout the vistas and even take a walk into the woods.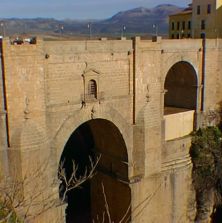 At about 3000 feet elevation, charming Ronda sits on a divided plateau that towers over a 600 ft. gorge. A dramatic bridge, Puente Nuevo (new bridge, only 200 years old, see above photo) connects the two sections of town. The views down the gorge are vertigo inducing, yet spectacular.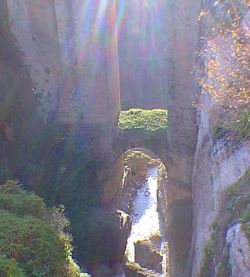 Ronda, or rather, Madinat Runda, as the moors called their town, was a strong holdout against the Spanish, and one of the last cities to fall to the Crusaders. They defeated the garrison defending the water supply and the town surrendered seven days later.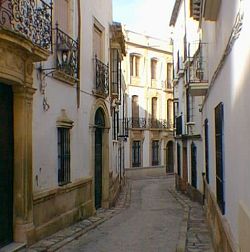 A beautiful new Parador graces the cliffs with splendid views over the gorge. The old town features beautiful old homes, some from the time of the conquest of Ronda by the Spanish.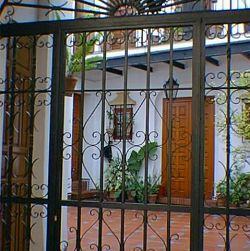 If you enjoy bullrings, the Plaza de Toros, completed in 1785, is the oldest stone bullring in Spain and the largest in the world!