Phuket
The large island of Phuket and many of the surrounding islands and Thai mainland were affected by the December 26th, 2005 Tsunami that devastated many countries and caused a large loss of life in the region.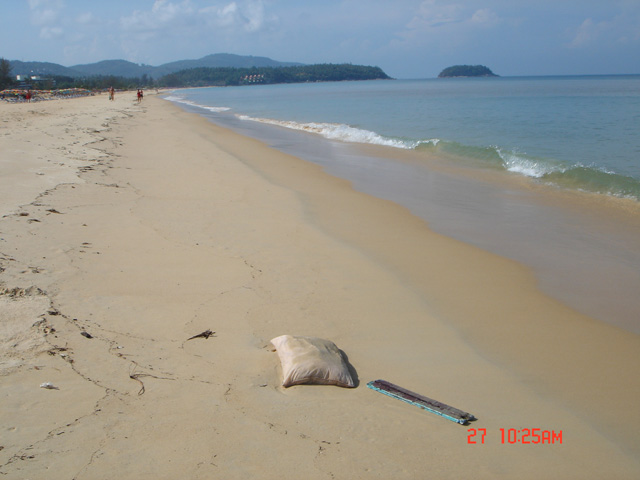 A bit of Tsunami debris washes up on Karon Beach
Today Phuket had fully recovered from the Tsunami, and life among the Thai people is back to normal. Tourism on Phuket has yet to recover completely, despite the fact that most hotels and bungalows escaped damage or have been restored already. This presents an excellent opportunity to visit Thailand and enjoy its wonderful attractions free from crowds, and often at reduced rates.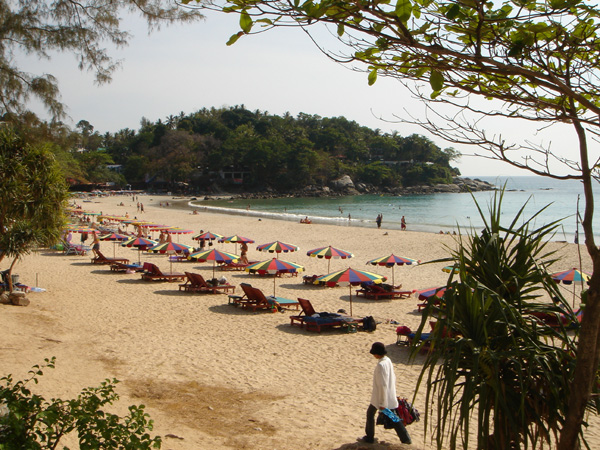 Beautiful Kata Beach
Phuket is easier than ever to travel to, thanks to more airlines flying into the airport. China airlines is the latest and offers direct flights from Taipei, making access from the US and Asia simple, bypassing Bangkok and the need to change carriers. In addition, many new discount airlines have popped up in Southeast Asia to make relatively short hops between neighboring countries fast and cheap. For instance you fly out of Phuket to Kuala Lumpur and then take another airline to Bali for less than US$100 one way for both flights! So now you can add mulitple destinations to your Asian holiday without blowing your budget.
The island of Phuket has developed to a remarkable degree over the past couple of decades. Once there was only a couple of large hotels, with small clusters of bungalows on most beaches. Now Patong beach is full of hotels with a nightlife second only to Bangkok. Yet you can still find peace and quiet on some of the more isolated beaches.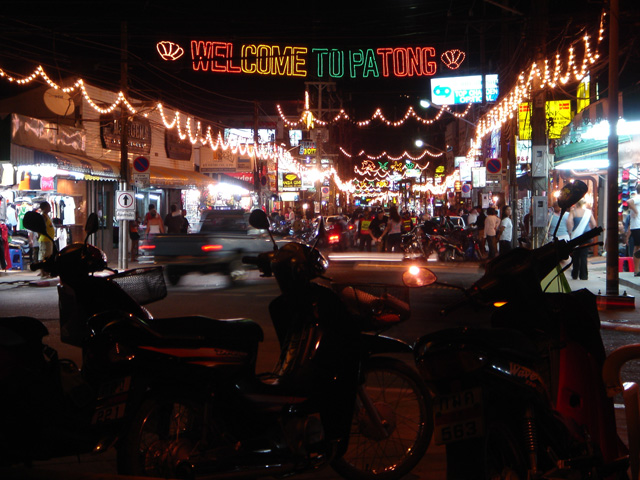 Patong's Famous Nightlife
With the development of Phuket, you also can now enjoy widespread Internet access everywhere, most of it high speed Adsl as cheap as US$1 per hour. Convenience stores are everywhere, and there's even a Starbucks in Patong.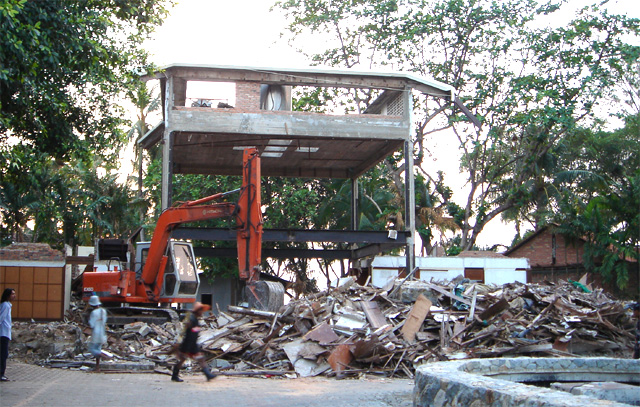 Tsunami Damage was limited to shoreline businesses
Businesses along Patong's shoreline were heavily damaged by the Tsunami, including McDonalds, which was totally destroyed. This has allowed the Thais to rethink their development along the coast, with many businesses choosing to relocate elsewhere. In fact Patong beach has been completely regenerated by the Tsunami, with many people concluding the beach is cleaner now than it's been in decades.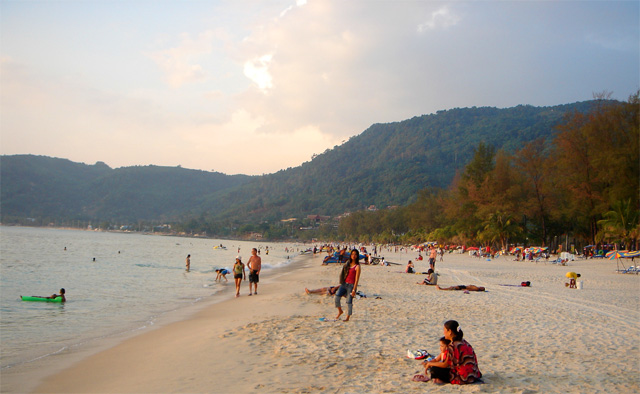 Patong Beach, cleaner after the Tsunami
But many other less developed beaches were untouched and retain their charm. The coral reefs offshore did sustain some damage mostly due to wreckage and objects from onshore being carried out to sea and settling on or near the coral. The Thais have an ongoing diving operation to recover the debris from the reef and restore it to its original state. Volunteers from around the world are assisting this effort which looks very successful.
The beautiful coral reefs surrounding Phuket and its outlying islands are a major attraction. The warm waters of the Andaman Sea are a pleasure for diving, snorkeling or just swimming. You can hangout on a beach and rent an umbrella with lounge chair on the sand or get a Thai massage under the shade of a tree.
Shopping is another popular activity on Phuket, with cheap clothing like T-shirts and shorts competing with custom tailored shirts, suits and dresses. You won't be able to escape the Nepalese and Burmese touts associated with the rag trade here. I guess they're imported since they speak better English than most Thais.
Phuket town has grown into a city of 250,000, half the population of Phuket. It's home to most Thai people on the island who commute out to the resorts to work each day. So the roads are usually jammed with commuters as well as the construction traffic due to the restoration work since the Tsunami.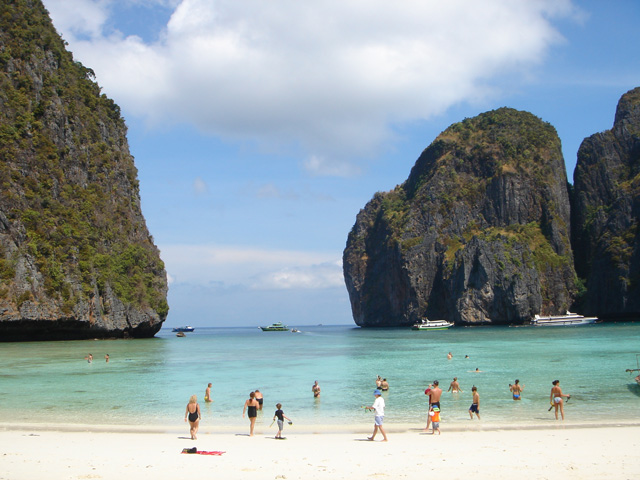 Maya Bay, an excellent day trip from Phuket
Day trips to Islands like Ko Phi Phi are a must see. You can swim and snorkel in some of the most beautiful places in the world. Maya Bay, appearing in the movie "The Beach" with Leonardo DeCaprio is one such breath-taking place. High speed boats can take you there and include a delicious Thai lunch and refreshing beverages.