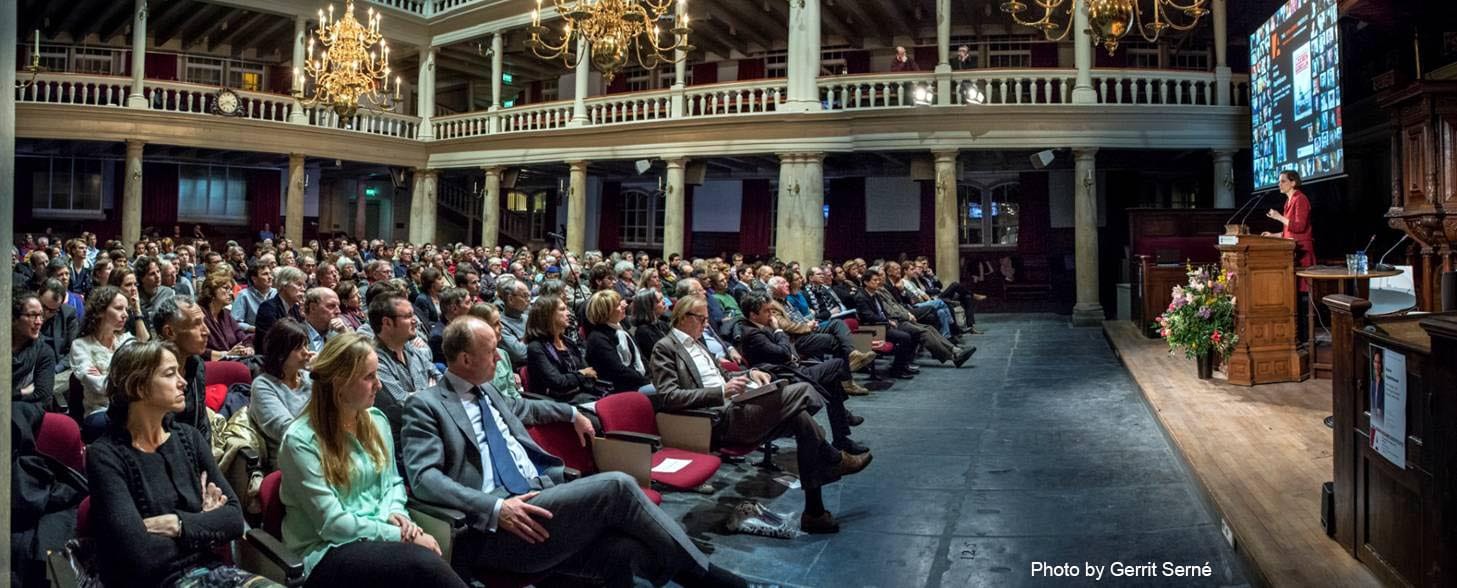 The John Adams Institute provides an independent podium for American culture in the Netherlands. For three decades now, we have brought the best and the brightest of American thinking from the fields of literature, politics, history, technology and the arts. Love it or hate it, the United States plays an important role in the world: what happens in the US is of continuing relevance for the rest of the world, and we provide a window onto that.
The John Adams Institute was founded in 1987 by the cooperation of the West India Foundation of Holland and New York's Dutch American West India Company Foundation to promote lively debates and lectures in historic venues within old Amsterdam.
This non-profit organization is dedicated to preserving the historic links between Amsterdam and New York City in particular, and the U.S. as a whole.
Located in the West India Huis, which was once the headquarters of the Dutch West India Company, the John Adams Institute holds a series of approximately eleven lectures or talks every year. These lectures have proven to be popular, and have sold out in advance many times. The speakers tend to be world-famous guests such as writers, artists and scientists with profound viewpoints.
The institute was named for John Adams, former president of the United States, who is also a former resident of Amsterdam. Adams was the first ambassador to the Dutch Republic from the U.S., and enjoyed a life of culture here in Old Amsterdam collecting and reading books, hobnobbing with European royalty and furthering U.S. interests here in the Netherlands.
Info:
Located in the West-Indisch Huis at Herenmarkt #97.