Oldes Church in Amsterdam
13th-century church, now Calvinist, hosting religious & cultural activities including concerts.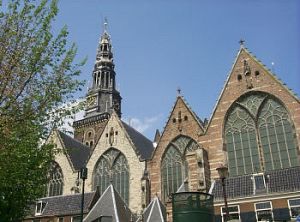 Originally a small wooden church on a bank of the Amstel River in the 1300's, it grew to be the stately Gothic structure it is today during the 14th century. Over the centuries it was a place for traders to meet and a refuge for the poor.
There are two organs: a transept organ (1658) and the well-known Vater-Müller organ (1724/1738), nowadays both are used for concerts.
The floor of the interior is paved with the gravestones of the rich, famous and royals from centuries past. It is an… Continue reading →