Opera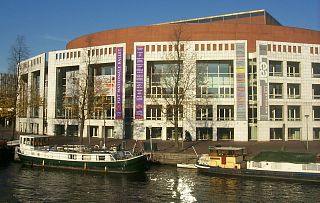 The Muziektheater (the Nationale Opera & Ballet) hosts major productions of opera, theater and ballet. Look for Shakespeare, classical operas, wonderful ballets like the Nutcracker.
On the Waterlooplein is the modern City Hall and Nationale Opera & Ballet (Muziek Theater) complex, which looms over the Inner Amstel River.
Aside from all the city's business, this place is for the arts, and regular performances of ballet, opera and classical music are offered. The seasonal series of tickets make this affordable, otherwise it can be pricey – but all of Amsterdam society will be out for these performances, which should make for an amusing experience.