Hippies
This historic hippy hangout was an Amsterdam landmark, now permanently closed.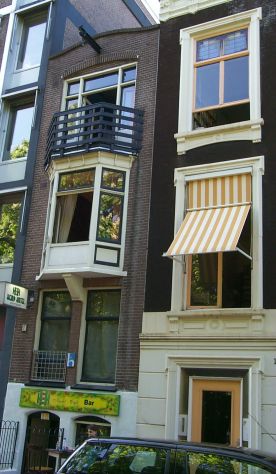 This groovy little hotel promotes hemp products with every conceiveable item made of hemp. Mila Jansen is well known for inventing the Pollinator which makes hashish out of leftover cannabis leaves. The Hotel has very reasonable rates which include a vegetarian breakfast. Prices range from 100-145 guilders per room. The Hemp Hotel is located in a quiet part of town.


The Hemple Temple Bar is located in the ground floor and has all sorts of hemp food and drinks for you to try. It's open nights until early in… Continue reading →
"Many hippies live here in the Holy Land. The only westernized country where communes are part of the system."
Perhaps the hottest destination for Europeans these days (it's cheap!). This friendly country has much to offer, including great beaches, culture, and shopping. Again, toe the line – remember the movie "Midnight Express"!
"If you're looking for hippies South Africa has got them. Cape Town especially hosts a large hippy community, here we have the famous Green Market Square where hippies sell their creation from clothes to paintings. Every year from late June into early July thousands of people make their way to Grahmstown, a small town in the middle of nowhere, for the Grahmstown festival. Every hippy in the country winds up there sometime time during the 2-week festival. The festival is actually an arts festival where plays of all kinds (from miming to Shakespeare) can be seen, but along with the… Continue reading →
A popular hippie town. Near the Tappanzee Bridge right on the Hudson. Much tie-dye clothing, organic health stores, yoga, antique and used book stores. Much art. Reputed as the home of Rosie O'Donald.