Chinese Food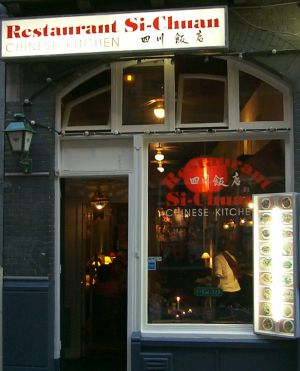 Also known as "Chinese Kitchen," this little place in the Red Light District is an interesting spot for a spicy meal.
The decor is that of a converted Italian restaurant, with a shrine by the front window including a picture of the Dalai Lama, and statues of Ho-Tei and Buddha for that authentic Asian feel. The insence wafting from the altar went quite well with the aromas of sizzling spices and food while we settled ourselves at the table inside the front window.
Take some time and look over the menu carefully, there's a lot to choose from. The menu… Continue reading →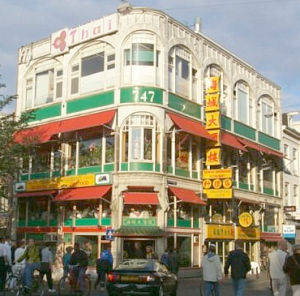 This very attractive multi-storied Chinese restaurant serves up some great Chinese and Indonesian food at reasonable prices. Good views over the Oudezides Voorburgwaal. Highly recommended is the Indonesian Rijstafel (Ricetable) with about a dozen dishes like curried beef, gado gado, chicken satay, fruit salad and a fabulous banana fritter for dessert. We've been coming here for years and the food is always consistent. Located only one block from the Dam Square.
No-frills Chinese restaurant with a varied menu ranging from steamed oysters to crispy Peking duck.
Open daily from Noon until midnight.
Take out available.
Three locations:
Nam Kee – Geldersekade #117 020-639-2848
Nam Kee – Zeedijk 111 020-624-3470
Nam Kee – Marie Heinekenplein 4 – +31 20 6702336