Travel
Situated at the intersection of the Susquehanna river and the top of the Chesapeake Bay, the self-proclaimed "Decoy Capitol of the World" was burned to the ground in 1812 and is now rich in American history and once lured many visitors to it's famed horse racing track.
Today the old town has a very relaxed atmosphere and is home to many nice restaurants, coffee shops, old book stores antique shops, Bed and Breakfasts, and a natural products market. Oh, can't I can't leave out all the friendly open minded intellectuals that live here.
The lovely promanade adjacent to the lighthouse… Continue reading →
Vashon Island is in the Puget Sound next to Seattle. No bridges to the island, just a ferry that takes you there. If you want the closeness and convenience of Seattle, but you don't like the high pace nature of Seattle, then Vashon Island is the place to be. It's more slow paced, and plenty of hippies live there, both old-timers, and young. The only drawback, is the jets that fly overheard from Sea-Tac International Airport a few miles away.
In southern New Mexico, very different from the northern part of the state, very easy going without the worries of inflated costs of living. We are surrounded by the organ mountains and within a hours drive of the Lincoln and the Gila Mountains as well as White Sands National Monument. A large sized co-op is available along with herb shops and many friendly faces. Las Cruces is a very kind place to live without the annoyance of trust fund artists like Santa Fe!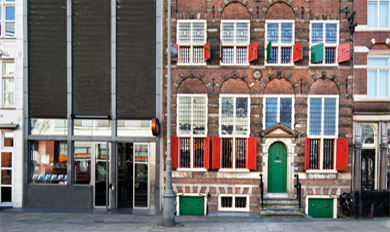 The Rembrandthuis Museum is where the famous painter established his own studios here in Amsterdam, and lived with his family from 1639 to 1658.
He eventually left after declaring bankruptcy, and the home has been restored with approximations of it's original furnishings based on an inventory of his possessions from that time.
Most of the building is devoted to his daily life from the time, and is of course, filled with paintings and art.
Part two of the museum is the new museum wing, where you will find exhibition rooms. The museum shop, the entrance to the museum café, the… Continue reading →
When traveling in Vietnam you barter, bargain, and haggle. Its part of the culture. Its a way of life. And that's the way it is.
For foreigners and tourists it is not the way things work at home. But with the right attitude, it can still be a lot of fun, and can save you money. Here are a few helpful hints to get you started.
First and foremost you need to smile and embrace the entire process. From picking up things and investigating their value, to the haggling, to the actual purchase, it is important to remain positive and… Continue reading →